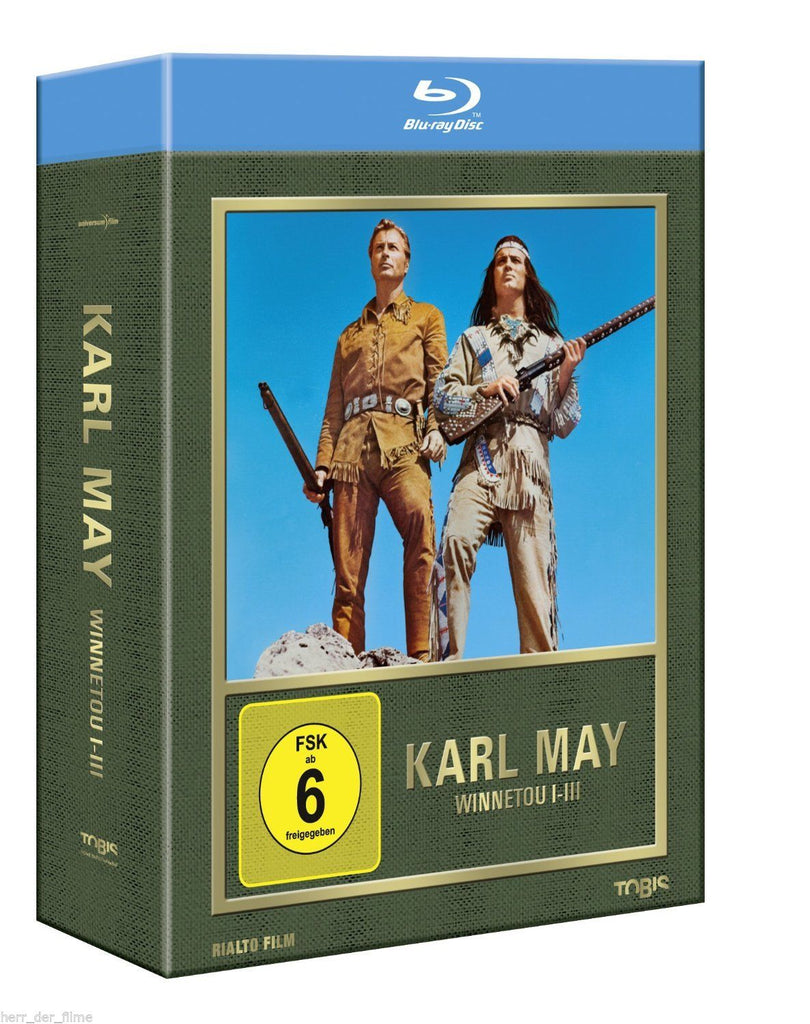 Winnetou : Part 1-3 (1963-1965) 3 Blu-ray Box Set
Winnetou : Part 1-3 (1963-1965)
Region code B (Europe) - 3 Blu-ray Box Set
Part 1 :
When violent conflict breaks out between greedy railroaders and a tribe of Mescalero Apaches, only two men, destined to be blood brothers, can prevent all-out war: chief's son Winnetou and German engineer Old Shatterhand.
Part 2 :
Forester, a ruthless oil baron, wants to create a war between the native American tribes and the white men. Old Shatterhand, Winnetou and their sidekick Castlepool try to prevent this.
Part 3 :
Rollins' gang wants to grab land by inciting the settlers in a war against the Indians but Winnetou and Old Shatterhand try to keep the peace, until Rollins frames Winnetou up for the murder of Jicarilla Chief's son.
Starring :
Lex Barker, Pierre Brice, Marie Versini
Director :
Harald Reinl
Running time : 101 + 95 + 93 Minutes
Language : English, German
---
Share this Product
---
More from this collection