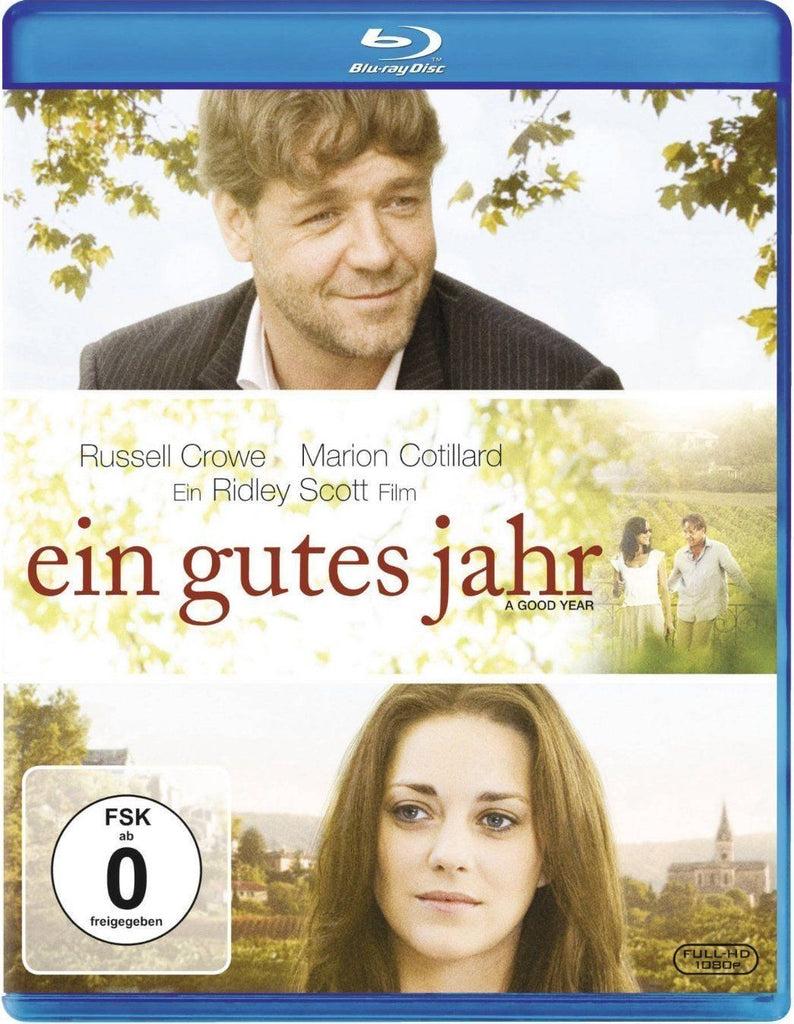 A Good Year (2006) - Russell Crowe Blu-ray
A Good Year (2006)
Region code A, B, C
Academy Award winner Russell Crowe and legendary director Ridley Scott team up again for this "touching, romantic and lovely" (Chicago Sun-Times) story of an Englishman who finds his soul when he loses his heart to a French beauty (Marion Cotillard).
Crowe stars as ruthless businessman Max Skinner, a man whose sole raison d'etre is the acquisition of wealth at the expense of the other guy. But when he inherits a vineyard in the south of France, hard-driving, fast-talking Skinner begins to slow down and embrace the simple - and most precious - pleasures of life.
Set against the visually intoxicating backdrop of Provence, France, and also starring Albert Finney, Freddie Highmore and rising star Abbie Cornish, A Good Year is a fun, full-bodied, "delightful romantic romp" (Minneapolis Star Tribune) you'll savor again and again!
Starring :
Russell Crowe, Albert Finney, Marion Cotillard, Freddie Highmore, Abbie Cornish
Director :
Ridley Scott
Running time : 118 Minutes
Language : English, German  DTS-HD Master Audio 5.1
---
Share this Product
---
More from this collection