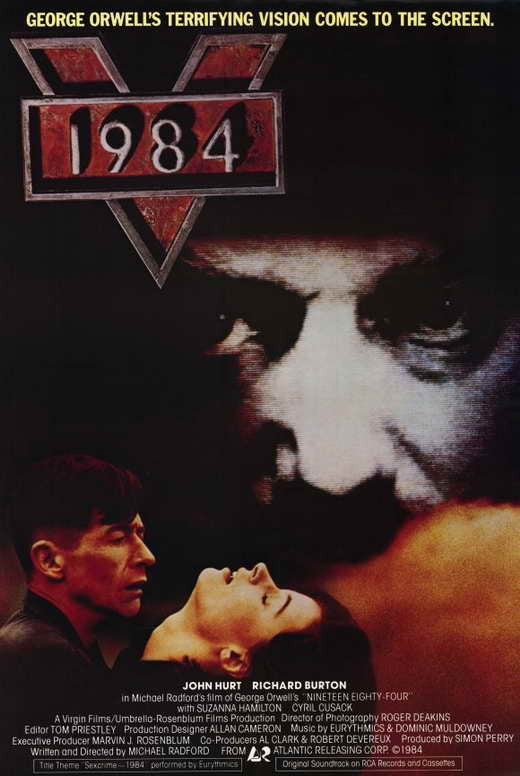 1984 (1984) - John Hurt DVD
1984 (1984)
Based on the novel by George Orwell...
This stunning film adaptation "journeys straight to the heart of the nightmare" (Variety) portrayed in George Orwell's terrifying classic. John Hurt is "perfect" (The Washington Post) as a doomed rebel, and Richard Burton "is a model of powerful restraint" (Chicago Tribune) as a sadistic agent of the ruling party.
Winston Smith (Hurt) endures a squalid existence in totalitarian Oceania under the constant surveillance of Big Brother. But his life takes a horrifying turn when he begins a forbidden love affair and commits the crime of independent thought. Sent to the chillingly labeled "Ministry of Love," he is placed as the mercy of O'Brien (Burton), a coolly treacherous leader determined to control his thoughts...and crush his soul.
Starring :
John Hurt, Richard Burton, Suzanna Hamilton
Director :
Michael Radford
Running time : 110 Minutes
Language : English
---
Share this Product
---
More from this collection