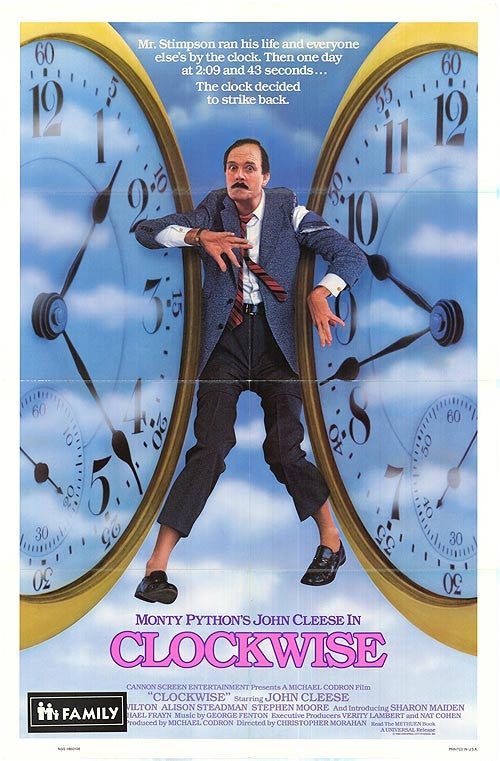 Clockwise (1986) - John Cleese DVD
Clockwise (1986)
Mr. Brian Stimpson ran his life - and everyone else's - by the clock. Then one day at 2:09 and 43 seconds...
The clock decided to strike back.
In this hilarious comedy hit written by Michael Frayn (Noises Off), John Cleese stars as the compulsively punctual headmaster of a British high school. But on the day Stimpson is to give a major speech at a posh teachers conference, he finds himself in a frantic cross-country chase filled with missed trains, confused cops, strange monks, odd old ladies and stolen clothes. Can Stimpson make up for precious lost time or is the entire world conspiring to make him late for the most important appointment of his life?
Starring :
John Cleese, Sharon Maiden
Director :
Christopher Morahan
Running time : 96 Minutes
Language : English
---
Share this Product
---
More from this collection