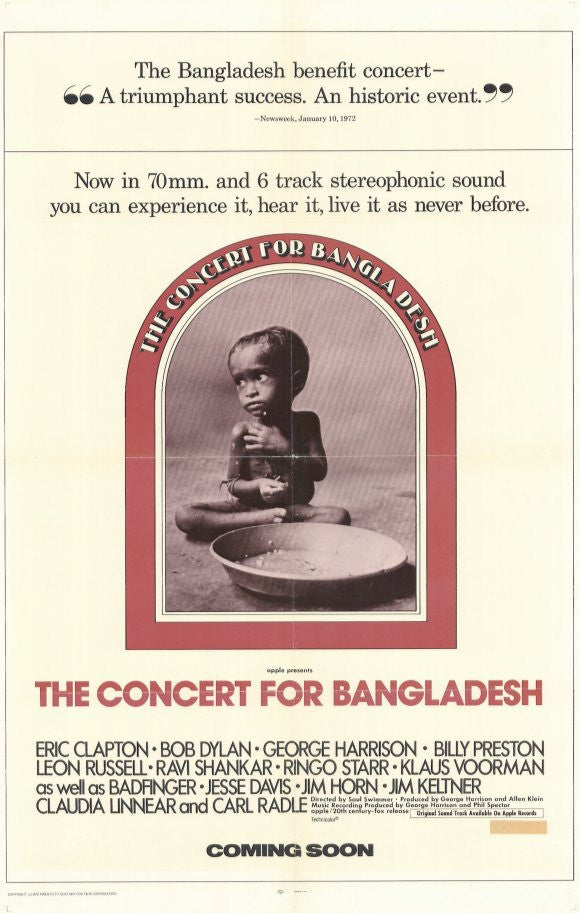 Concert For Bangladesh (1971) DVD
Concert For Bangladesh (1971) 
The Concert For Bangladesh was the first benefit concert of its kind in that it brought together an extraordinary assemblage of major artists collaborating for a common humanitarian cause - setting the precedent that music could be used to serve a higher purpose. Bob Geldof cited The Concert For Bangladesh as an inspiration for Live Aid and all that followed.
The concert sold out Madison Square Garden, and along with the Grammy Award-Winning triple-LP boxed set, and the feature film, has generated millions for UNICEF and raised awareness for the organization around the world, as well as among other musicians and their fans. It is acknowledged as the inspiration and forerunner to the major global fundraising events in recent years.
Starring :
George Harrison, Bob Dylan, Ringo Starr, Billy Preston a.o.
Running time : 96 Minutes
---
Share this Product
---
More from this collection