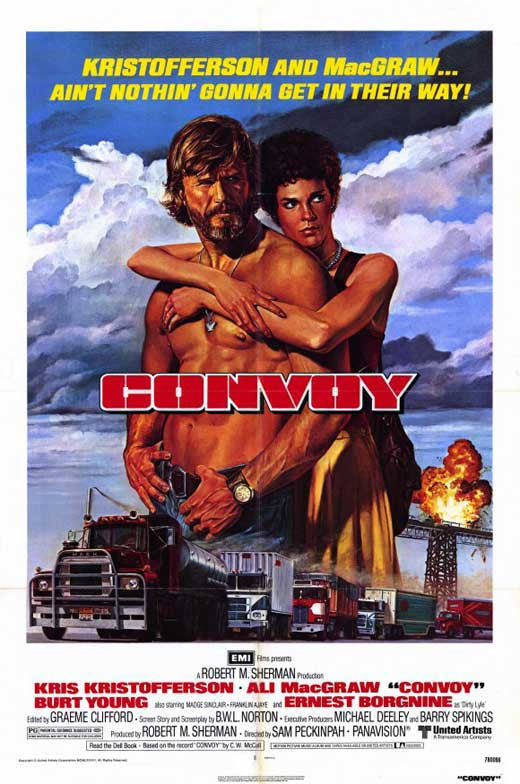 Convoy (1978) - Sam Peckinpah DVD
Convoy (1978)
Trucker Kris Kristofferson, in pursuance of a feud with Sheriff Ernest Borgnine, unites scores of his fellow drivers via CB radio. they form a gigantic mile-long convoy which speeds along the Arizona highways toward the freedom of the Mexican border.
Kristofferson and his new girlfriend, freelance photographer Ali MacGraw, press on with their attendant police helicopters, brushing aside police barriers and the occasional school bus, wayside home, or truckers' cafe.
The convoy drives headlong toward the Sheriff and his force from the National Guard. The result is explosions and turned over trailers in a showdown blast. One of the all-time crash scenes make for thrilling action and adventure.
Starring :
Kris Kristofferson, Ali McGraw, Ernest Borgnine
Director :
Sam Peckinpah
Running time : 111 Minutes
Language : English
---
Share this Product
---
More from this collection