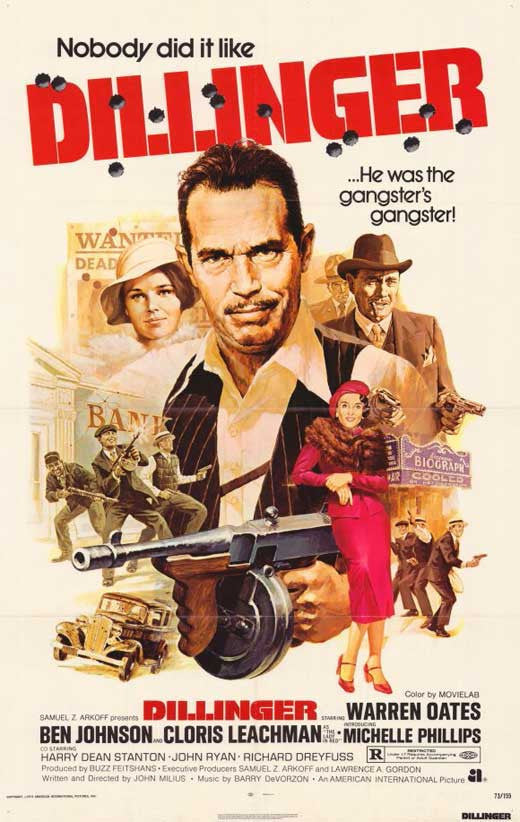 Dillinger (1973) - Warren Oates DVD
Dillinger (1973)
From the writer of Apocalypse Now comes an electrifying crime saga about one of the most notorious gangsters of the 1930's. Starring Warren Oates, Ben Johnson, Cloris Leachman and Richard Dreyfuss, Dillinger sets the screen ablaze with explosive shootouts, daring escapes and magnificent performances.
Bank robber John Dillinger (Oates) has becomes a folk hero to the people of depression-era America, capturing their imaginations with the exploits of his outlaw "super-gang." But time may be running out for Dillinger's violent band of fugitives; the FBI's finest agent (Johnson) is on the case, and his pursuit won't end until every member of the gang is behind bars...or dead!
Charged with heartstopping action and riveting drama, Dillinger is an unforgettable experience hailed as nothing less than "brilliant" (San Francisco Chronicle)!
Starring :
Warren Oates, Ben Johnson, Richard Dreyfuss, Cloris Leachman
Director :
John Milius
Running time : 109 Minutes
Language : English
---
Share this Product
---
More from this collection