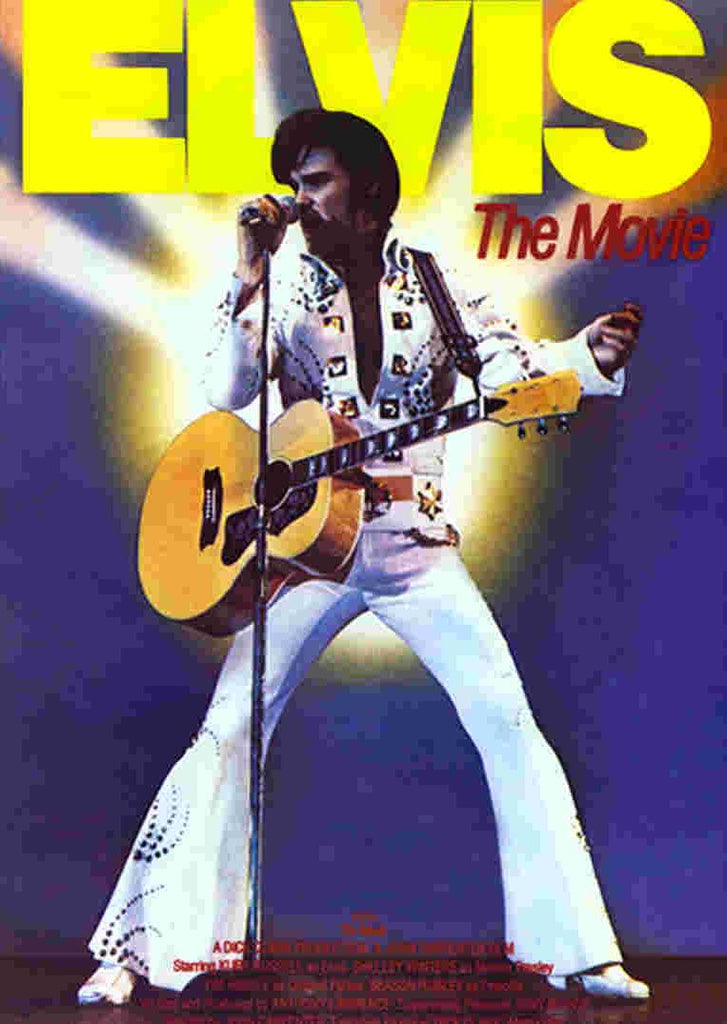 Elvis The Movie (1979) - Kurt Russell DVD
Elvis - The Movie (1979)
Just two years after Elvis Presley died, Kurt Russell brought him back to life in the original biopic about the King of Rock 'n' Roll. Broadcast on ABC in 1979, Elvis marked the first time director John Carpenter and actor Kurt Russell would work together in what would become a legendary pairing in film history (Escape From New York, Big Trouble In Little China, The thing and Escape From L.A.).
Tracing Presley's life from his impoverished childhood to his meteoric rise to stardom to his triumphant return to Las Vegas, Elvis features Shelly Winters (Priscilla Presley), Bing Russell (Kurt's real-life father as Vernon Presley), Pat Hingle (Colonel Tom Parker), Joe Mantegna ("Memphis Mafia" member Joe Esposito) and Ed Begley Jr. (drummer D.J. Fontana) in an all-star supporting cast for an effort that garnered numerous Emmy nominations including Outstanding Lead Actor for Russell.
This is the rare and theatrically never released long version of the movie: Running time: Appr. 163 minutes.
Starring :
Kurt Russell, Shelly Winters, Joe Mantegna
Director :
John Carpenter
Running time : 163 Minutes
Language : English
---
Share this Product
---
More from this collection