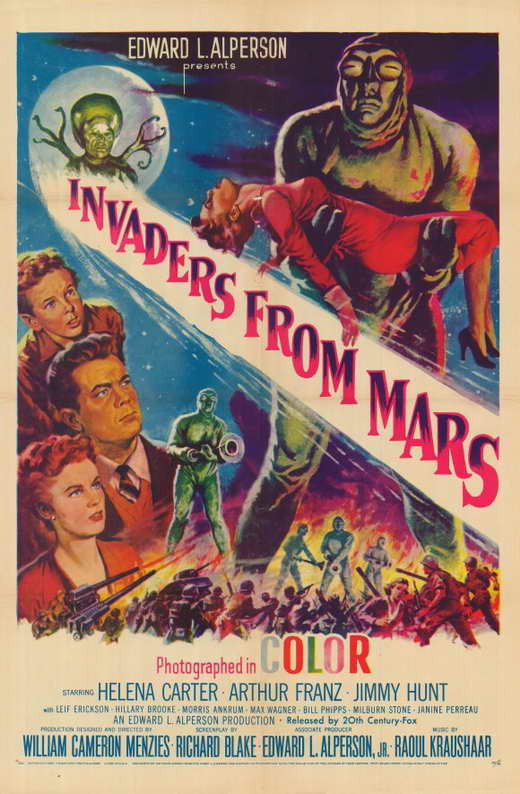 Invaders From Mars (1953) DVD
Invaders From Mars (1953) 
This is it! The original 20th century landmark science fiction thriller that played on the paranoia and communist threat invading Atomic Age America in the 1950s.
A young boy is awakened during a storm to witness a flying saucer land in the field behind his home. No one will believe his story as, one by one, the townspeople are captured and put under the control of sinister forces from the planet Mars.
Brilliantly created by visionary set designer and director William Cameron Menzies (designer of Gone with the Wind and H.G. Wells' Things to Come) with a haunting musical score by Raoul Kraushaar. Surreal imagery brought to terrifying life in a Cinecolor world just beyond our nightmares!
Starring :
Charlie Dell, Helena Carter, Jimmy Hunt
Director :
William Cameron Menzies
Running time : 79 Minutes
Language : English
---
Share this Product
---
More from this collection