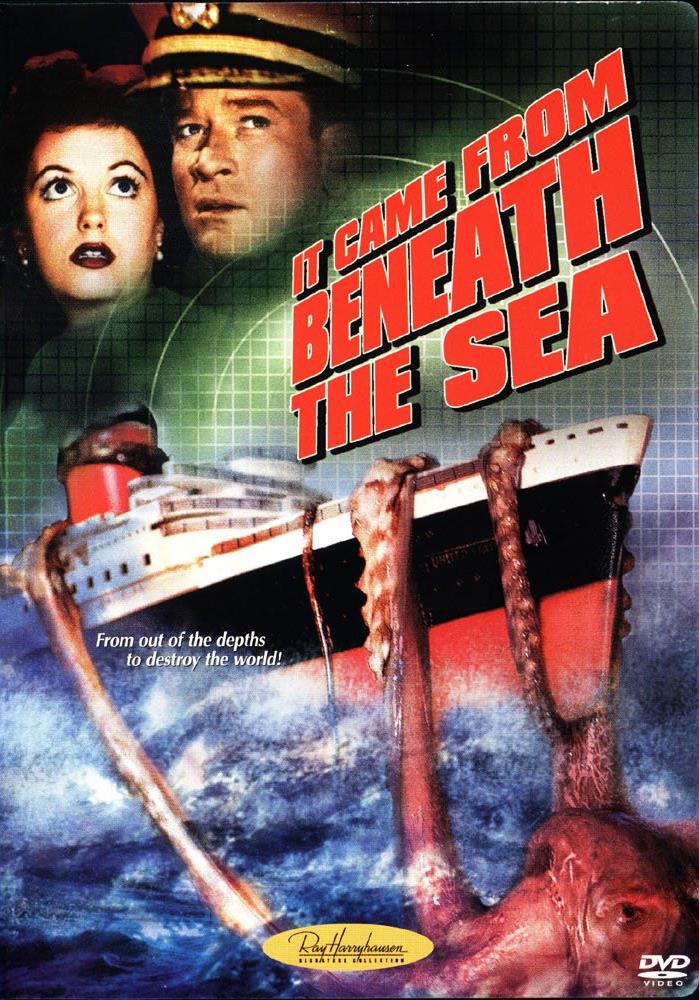 It Came From Beneath The Sea (1955) - Colorized Version DVD
It Came From Beneath The Sea (1955) 
Colorized Version
The action is wet and wild in this sci-fi thriller that pits man-and woman-against a giant octopus. Submarine commander Pete Mathews (Kenneth Tobey) and scientists Lesley Joyce (Faith Domergue) and John Carter (Donald Curtis) battle an angry sea monster driven from the depths of the ocean by an H-bomb explosion. In search of non-contaminated food, this tentacled tyrant counts among its victims a fishing trawler and its passengers, a family sunning at the beach, several San Francisco skyscrapers and even the Golden Gate Bridge! A daring attempt by the scientists to destroy the monster while saving themselves is a gripping finale to their aquatic adventure. The riveting special effects were created by Ray Harryhausen.
Starring :
Douglas Curtis, Faith Domergue
Director :
Robert Gordon
Running time : 78 minutes
Language : English
ALSO AVAILABLE AS DIGITAL DOWNLOAD !!! 
---
Share this Product
---
More from this collection