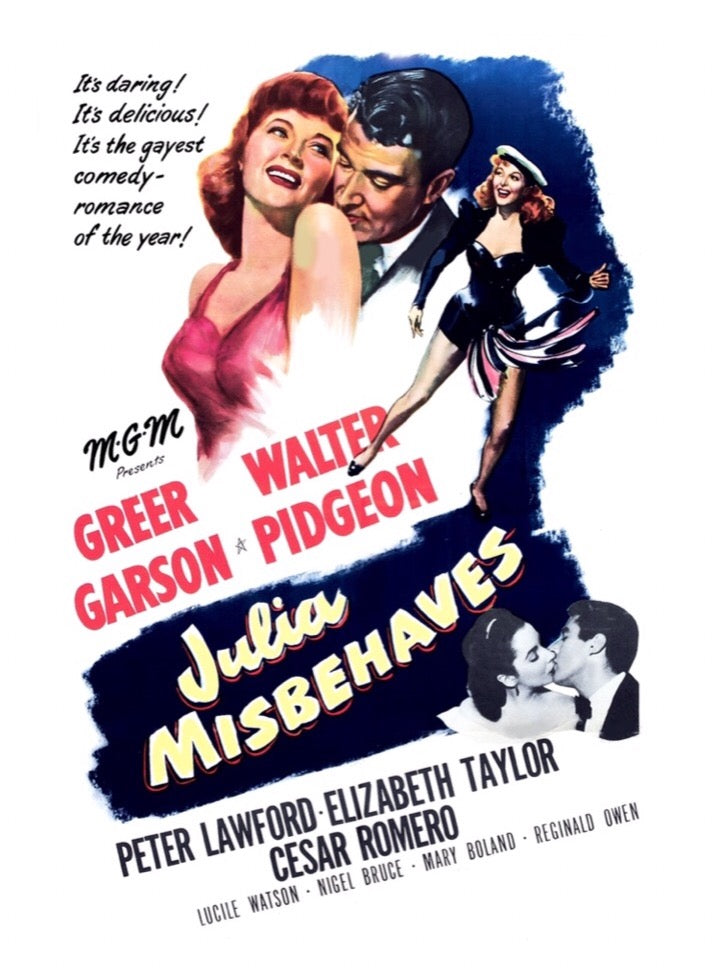 Julia Misbehaves (1948) - Walter Pidgeon DVD
Julia Misbehaves (1948)
Lovely Elizabeth Taylor joins Greer Garson and Walter Pidgeon in this charming and amusing film about a divorced couple reconciled by their daughter's marriage.
Julie Packett (Garson) is a happy-go-lucky chorus girl who, when her wealthy husband Willie (Pidgeon) wanted a divorce, went back to the road and left her daughter Susan (Taylor) behind, knowing that he could provide her with a better life. So when Julia receives an invitation for Susan's wedding, she happily accepts, not aware that Susan secretly sent the invitation so she could meet her, and that her ex-husband and mother-in-law (Lucile Watson) are dead set against the idea. Hilarious circumstances ensue as Julia, Willie, Susan and a cast of colorful characters manager to turn one another's lives upside down!
The all-star supporting cast includes Peter Lawford as Susan's secret paramour and Cesar Romero as an Italian acrobat smitten with Julia's charms.
Starring :
Walter Pidgeon, Greer Garson, Peter Lawford, Elizabeth Taylor
Director :
Jack Conway
Running time : 99 Minutes
Language : English
---
Share this Product
---
More from this collection