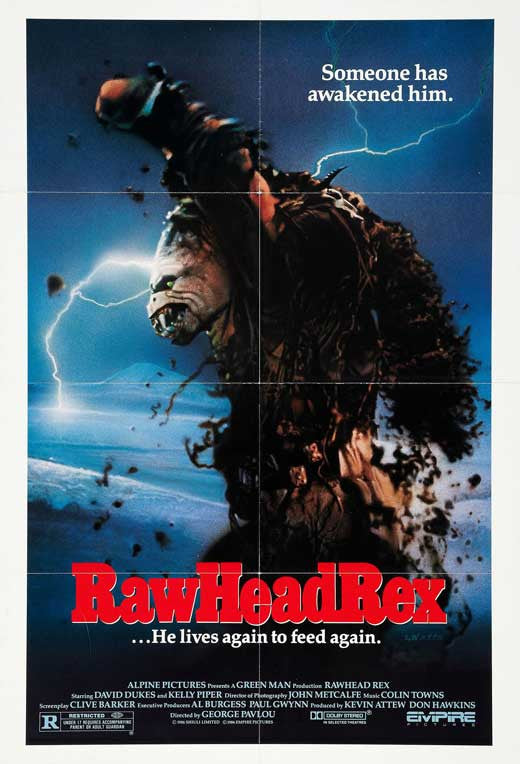 Rawhead Rex (1986) - David Dukes DVD
Rawhead Rex (1986)
"Rawhead Rex" is a demon, alive for millennia, trapped in the depths of hell, and waiting for release. He is held by an ancient seal, imprisoned for centuries in a barren field near the hamlet of Rathmore, Ireland.
In time, this gruesome legacy has been forgotten, dismissed as an odd pre-Christian myth until Tom Garron decides to plow the field his ancestors knew better than to disturb. The seal is broken and an unspeakable evil is unleashed - on a rampage of blood and lust.
Howard Hallenbeck, an American historian on a working vacation in Ireland, discovers on the stained glass windows of a local church a series of scenes illustrating the reign of terror of Rawhead Rex. But the one piece of glass depicting the defeat of the monster is missing. Howard is desperate for an answer - for Rawhead Rex is on the loose, and he is insatiable!
Starring :
David Dukes, Kelly Piper
Director :
George Pavlou
Running time : 89 Minutes
Language : English
---
Share this Product
---
More from this collection