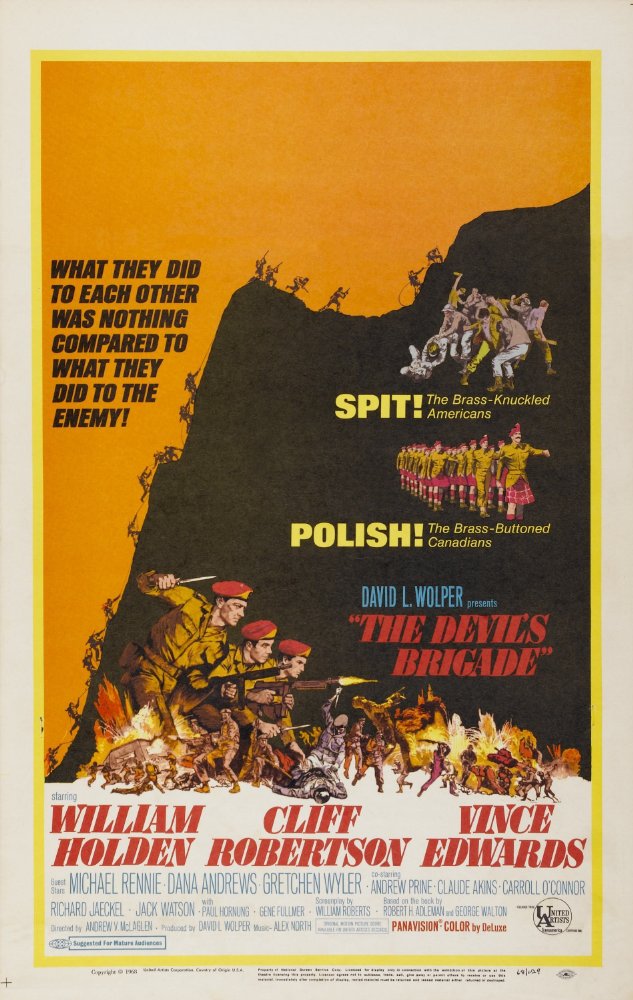 The Devil´s Brigade (1968) - William Holden DVD
The Devil´s Brigade (1968)
They were misfits, rebels... and heroes. Oscar winners William Holden and Cliff Robertson topline this riveting World War II saga based on the true story of the First Special Service . Capturing the drama of combat with "outstanding" cinematography and an "exceptionally strong cast" (The Hollywood Reporter), The Devil's Brigade is a thrilling tribute to this renowned fighting unit.
Lt. Col. Robert T. Frederick (Holden) takes on the daunting task of melding a renegade group of American and Canadian recruits into a crack team of commando warriors. Frederick's superiors doubt the rookies until Frederick's volunteers them for a perilous attack on a Nazi stronghold in the mountains. His men will be outnumbered and outgunned, but that's a fair fight to "The Devil's Brigade."
Starring :
William Holden, Cliff Robertson, Harry Carey Jr.
Director :
Andrew V. McLaglen
Running time : 127 Minutes
Language : English
---
Share this Product
---
More from this collection