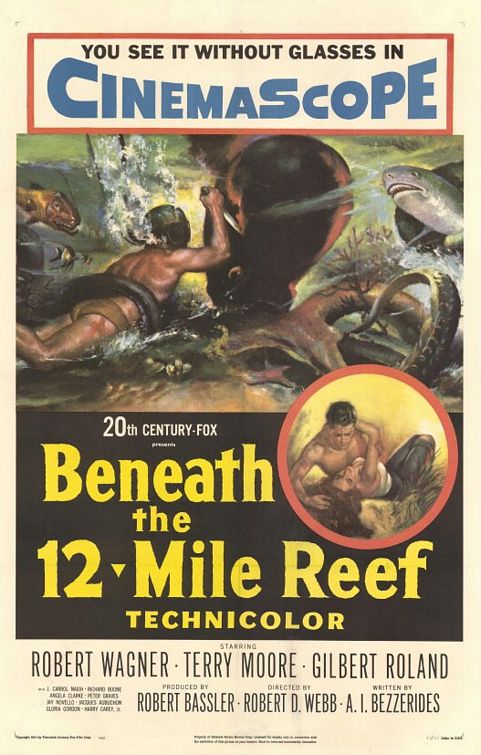 Beneath The 12-Mile Reef (1953) - Robert Wagner DVD
Beneath The 12-Mile Reef (1953)
A story of competing boat crews diving for valuable sponges off the coard of Key West, Florida, Beneath the 12-Mile Reef devlops into a Romeo-and-Juliet tale of young love developing between the members of rival familes.
Distinguished as Hollywoods's first underwater movie filmed in CinemaScop, Beneath the 12-Mile Reef received and Academy Award nomination for the best color cinematography. The film features an exotic tropical locale, incredible ocean scenery and a deep-sea battle with a giant octpus. Additional aquatic sequences were filmed in the waters off Catalina Island and St. Thomas, the Virgian Islands.
The young lovers are played by Robert Wagner (It Takes a Thief and Hart to Hart) and Terry Moore (Hollywood pin-up and widow of Howard Hughes). The film also stars Gilbert Roland, Peter Graves (Mission: Impossible) and perennial tough-guy Richard Boone.
Starring :
Robert Wagner, Peter Graves, Richard Boone
Director :
Robert D. Webb
Running time : 102 Minutes
Language : English
---
Share this Product
---
More from this collection