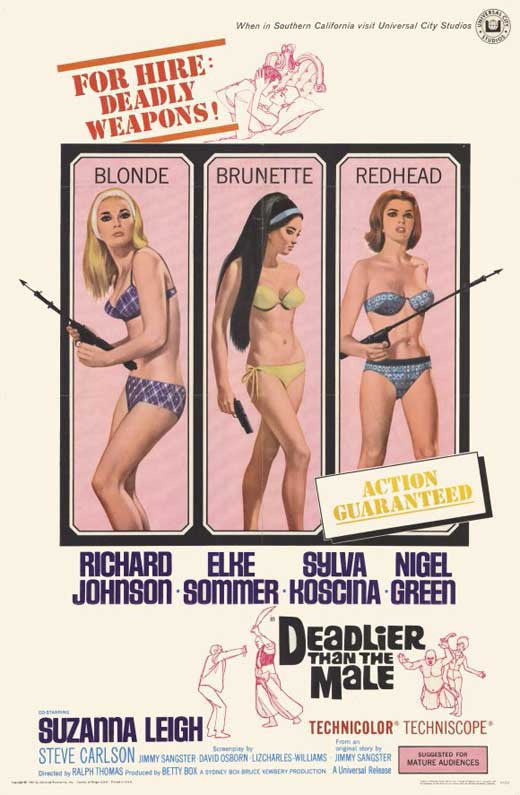 Deadlier Than The Male (1967) - Elke Sommer DVD
Deadlier Than The Male (1967)
Deadler Than The Male is perhaps the best of the James Bond take-offs produced during the swinging 60s. Richard Johnson stars as Hugh Drummond, a suave insurance investigator trailing a pair of sexy assassins (Elke Sommer and Sylva Koscina) who kill for fun and profit.
When a top oil executives dies mysteriously aboard his private jet, the company's board suspects foul play and hires Drummond to investigate. Attempts on his own life lead him to believe the two lovely females are "hit men" for an international crime syndicate. Drummond pursues them from foggy London to the sunny Mediterranean, but finds himself trapped in a deadly game of cat and mouse with the most diabolical mastermind since Dr. No.
This handsome British production deftly mixes action and suspense with dry wit, gentle spoofing the Bond formula. The success of this film prompted a sequel, Some Girls Do, the following year.
Starring :
Richard Johnson, Elke Sommer, Sylvia Koscina, Suzanna Leigh
Director :
Ralph Thomas
Running time : 95 Minutes
Language : English
---
Share this Product
---
More from this collection