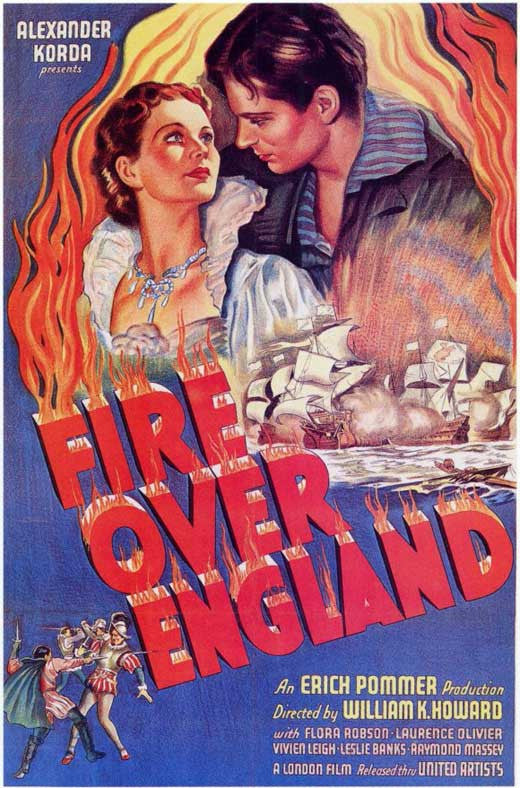 Fire Over England (1937) - Vivien Leigh DVD
Fire Over England (1937)
Fire Over England is a thrilling adventure film of romance and intrigue set at the time of the English defeat over the Spanish Armada.
Fire Over England served as a warnign to a restless Germany about the fate of the last attempt at an invasion of England. Producer Erich Pommer left the German film Studio to escape the Nazis, and gave a Fascist dialogue to the villians of this film pointing out the incompatibility of a free people with totaltarianism.
Seeking to avenge his father's death at the hands of the Spanish Inquisition, he offers his services to the Queen of England. Olivier falls in love with the Queen's young lady in waiting.
To uncover a plot by English traitors against the Queen, Olivier is sent to Spain. He outfoxes King Philip, and returns to England. Olivier reappears in time to confront the treasonous members of the Queen's court and participate in the successful defense of England against the menace of the Spanish Inquisition.,
Starring :
Vivien Leigh, Laurence Olivier, James Mason
Director :
William Howard
Running time : 90 Minutes
Language : English
---
Share this Product
---
More from this collection