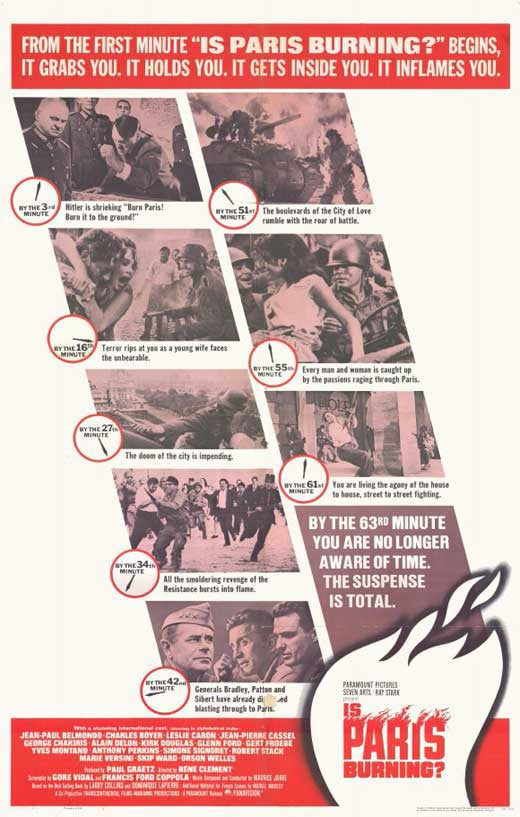 Is Paris Burning ? (1966) - Kirk Douglas DVD
Is Paris Burning ? (1966)
The explosive, courage-filled story of the Allied Resistance and the Paris Liberation of 1944.
As the Nazi jackboot marches through Europe, the freedom fighters of Paris mount a brave resistance. An insane and desperate Hitler sends a top general to determine if the Nazis can hold the city. If not, Paris will be burned.
With a powerful script by Gore Vidal and Francis Ford Coppola, this epic film boasts an international cast of screen legends, including Jean-Paul Belmondo, Kirk Douglas, Yves Montand, Leslie Caron, Anthony Perkins, and Orson Welles. Is Paris Burning? is a staggering portrait of heroism and brotherhood, and one of the most riveting stories to come out of World War II.
Starring :
Kirk Douglas, Orson Welles, Marie Versini, Gert Frobe, Yves Montand, Alain Delon, Simone Signoret, Anthony Perkins
Director :
Rene Clement
Running time : 172 Minutes
Language : English
---
Share this Product
---
More from this collection