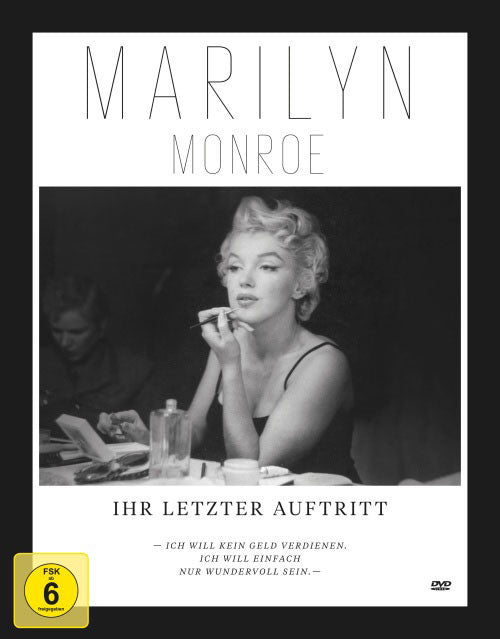 Marilyn Monroe : Her Last Appearance DVD + Picture Book
Marilyn Monroe : Her Last Appearance
DVD + Large Format 70 page Picture Book "Marilyn In New York", Region Code 2 - Europe 
A very good documentary about the icon of Hollywood, Marilyn Monroe. This documentary takes the viewer to Marilyn's life full of glamour and private despair.

The documentary builds around Marilyn's therapy sessions with a psychoanalyst Ralph Greenson in the years 1960-1962. She started to go to these sessions during the film Let's Make Love (1960). The sessions lasted for 30 months and they became an obsession to Marilyn.

Greenson had started the sessions to save the star, but he has been considered as one of the reasons to her death. Greenson was the last who saw her alive and the first who saw her dead. Did the psychoanalysis have something to do with the death? Find out and watch.

It uses archive-material brilliantly with a narrator-voice throughout the documentary.

Recommended to everyone interested in Marilyn Monroe and her death. The documentary is very revealing and through that, very interesting.
Starring :
Marilyn Monroe, Yves Montand, Simone Signoret
Director :
Patrick Jeudy
Running time : 92 Minutes
Language : English, German
---
Share this Product
---
More from this collection