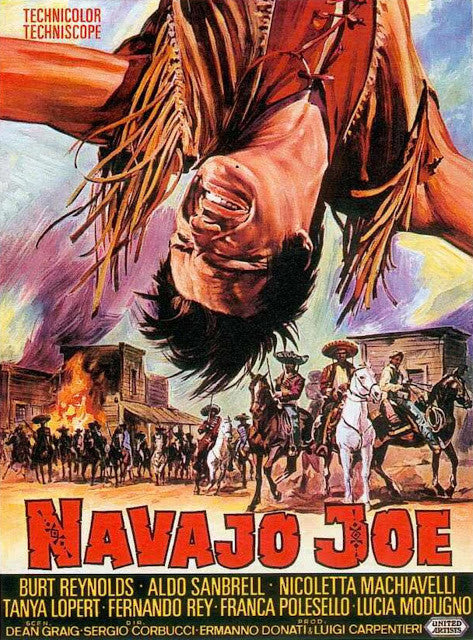 Navajo Joe (1966) - Burt Reynolds DVD
Navajo Joe (1966)
Burt Reynolds stars in this lusty, gutsy action western about a fearless Indian with a relentless vendetta.
A band of outlaws, headed by a sullen leader named Duncan, sweeps across the country like the plague, destroying everything in its path, including an entire Indian village. The outlaws arrive in the town of Esperanza, where they are hired by a crooked doctor to hijack a bank train and share in the wealth. But the sole survivor from the Indian village, a renegade Navajo named Joe (Reynolds), foils the plan by relocating the money. An irate Duncan holds an innocent Indian girl hostage until Joe surrenders; the brave citizens of Esperanza, under siege by the bandits, risk their lives to free Joe, who is their only hope of surviving.
Joe once again takes on Duncan and his ruthless comrades with unforgettable vengeance.
Starring :
Burt Reynolds, Fernando Rey, Aldo Sanbrell
Director :
Sergio Corbucci
Running time : 93 Minutes
Language : English
---
Share this Product
---
More from this collection