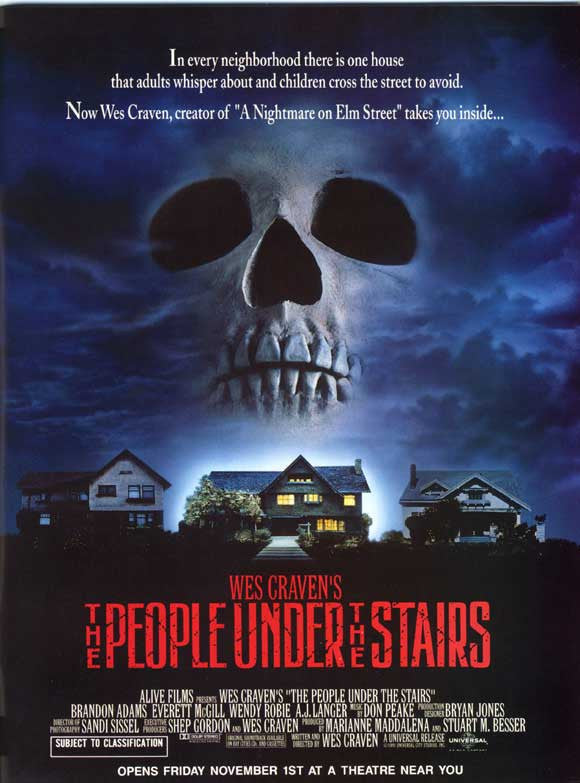 People Under The Stairs (1991) - Wes Craven DVD
People Under The Stairs (1991) 
Wes Craven, the director of The Serpent and the Rainbow and Shocker, locks you inside the most terrifying house on the street. Trapped inside a fortified home owned by a mysterious couple, a young boy is suddenly thrust into a nightmare.
The boy quickly learns the true nature of the house's homicidal inhabitants and the secret creatures hidden deep within the house.
Stunning visuals highlight this inventive film that the San Francisco Chronicle calls, "Wes Craven's most satisfying movie."
Starring :
Everett McGill, Brandon Adams
Director :
Wes Craven
Running time : 103 Minutes
Language : English
---
Share this Product
---
More from this collection