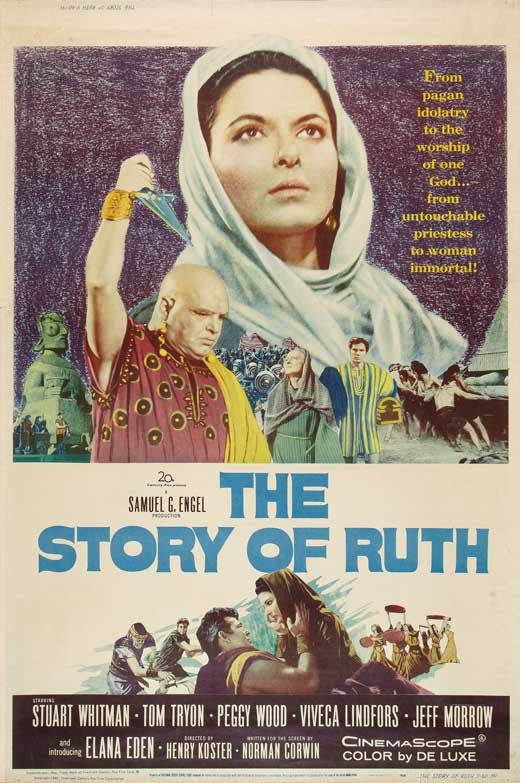 Story Of Ruth (1960) - Jeff Morrow DVD
Story Of Ruth (1960) 
An unforgettable tale of love, faith and courage.
In a stunning retelling of the epic Old Testament story, Elana Eden portrays the beautiful Ruth, who, as a young girl, is sold to worshippers of the stone god Chemosh. As a young woman, however, she is moved by the plight of a Jewish slave named Mahlon (Tom Tryon), renounces her idolatry, frees him and befriends his mother, Naomi (Peggy Wood).
When tragedy compels the women to make the arduous journey to Jerusalem, Ruth meets Boaz (Stuart Whitman) and falls in love. But as she is promised to another, she must rely on her courage, wits and newfound faith to find the peace she's longed for since she can remember.
Both heartbreaking and compelling, The Story Of Ruth is a riveting film you won't soon forget!
Starring :
Jeff Morrow, Stuart Whitman, Peggy Wood
Director :
Henry Koster
Running time : 131 Minutes
Language : English
---
Share this Product
---
More from this collection