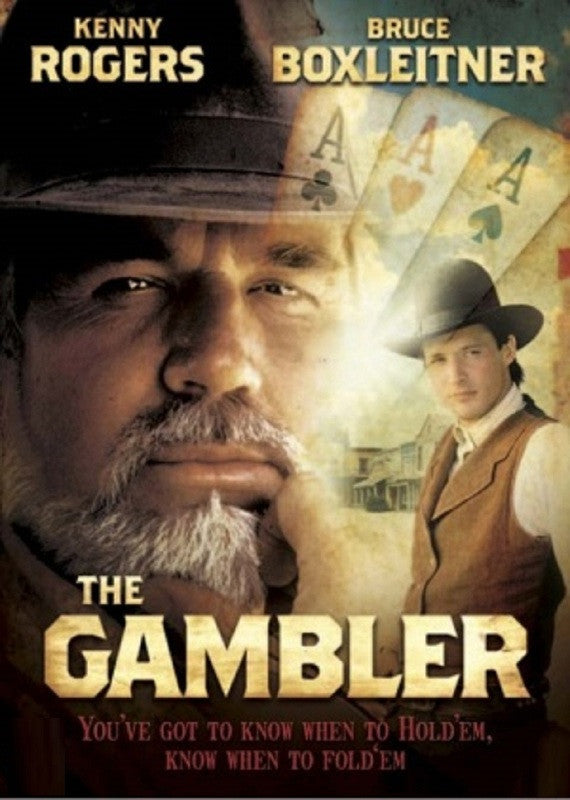 The Gambler (1980) - Kenny Rogers DVD
The Gambler (1980) 
Based on Kenny Rogers' Grammy® Award-winning hit song, The Gambler inspired the longest-running miniseries in television network history!
Brady Hawkes (Kenny Rogers) is a high-rolling frontier gambler who has been summoned to Yuma, California to rescue the son he never knew. Along the way, Brady befriends Billy Montana (Bruce Boxleitner), a young Easterner who fancies himself a professional poker player. Brady teaches Billy a few lessons - about cards and also about life - and the two men end up forming a strong team.
Onboard a train to Yuman, the duo comes to the aid of Jennie Reed (Lee Purcell), a lady with a questionable past who is being pursued by the unprincipled railroad baron Arthur Stobridge (Harold Gould). While trying to reach their individual goals, Brady and Billy find themselves playing high-stakes poker with Stobridge and slugging it out with tough outlaws in a barroom standoff.
Starring :
Kenny Rogers, Bruce Boxleitner, Clu Gulager
Director :


Dick Lowry
Running time : 96 Minutes
Language : English
---
Share this Product
---
More from this collection