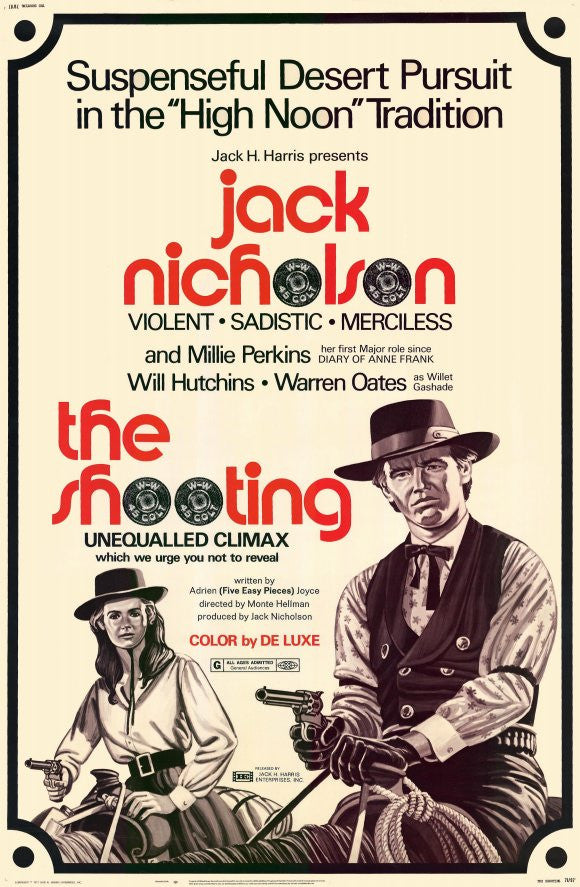 The Shooting (1966) - Jack Nicholson DVD
The Shooting (1966)
Catch this tale of revenge and mystery set in the Wild West and get set for a whirlwind ride! Willett Gashade is a former bounty hunter who decides to trade in his crime-fighting ways to tend to his family's mining business.
He returns home to find his brother missing and ends up on an adventure through the Utah desert with a beautiful mystery woman and a ruthless gunfighter (Jack Nicholson) who may or may not be responsible for his brother's disappearance and the murder of one of his old friends!
The mystery builds to the film's enigmatic conclusion. Don't miss one of the most intriguing westerns you've seen in years, starring Jack Nicholson in one of his early performances!
Starring :
Jack Nicholson, Millie Perkins, Warren Oates
Director :
Monte Hellman
Running time : 80 Minutes
Language : English
---
Share this Product
---
More from this collection