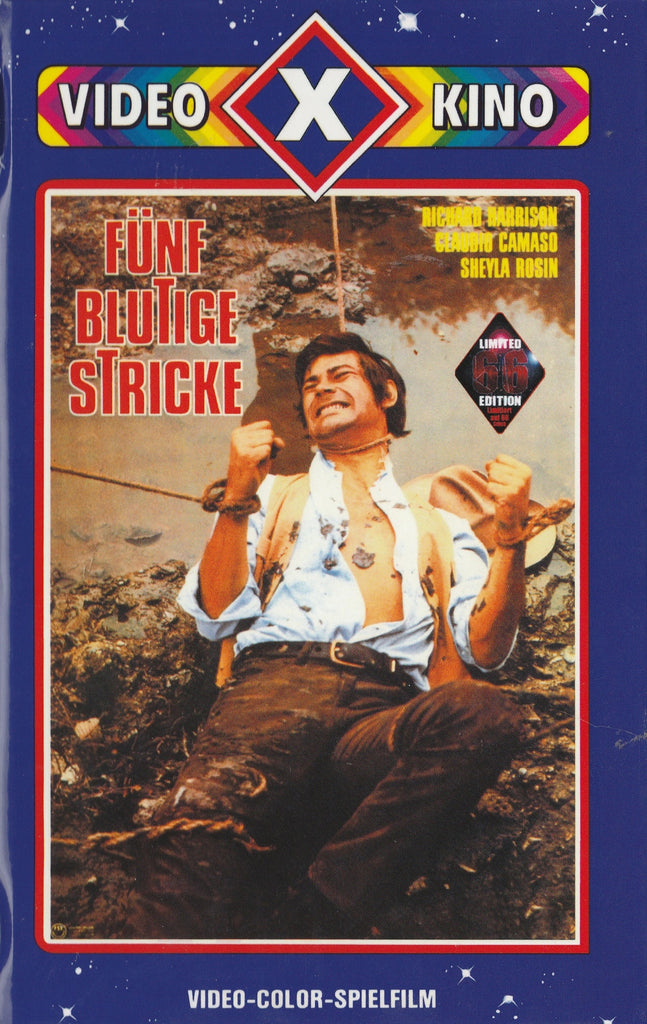 Vengeance / Pistol for a Hundred Coffins (1968) Double Feature
1. Vengeance (1968)
A man tracks down the five outlaws who murdered his brother, all the while being shadowed by a mysterious Pinkerton detective.
Starring :
Richard Harrison, Claudio Camaso, Spela Rozin, Guido Lollobrigida, Werner Pochath, Paolo Gozlino, Alberto Dell'Acqua, Pedro Sanchez, Mariangela Giordano, Goffredo Unger 
Director :
Antonio Margheriti
Running time : 95 minutes
Languages : German
Widescreen 1.85:1
2. Pistol For A Hundred Coffins (1968)
Returning from the civil war Jim Slade discovers his parents dead at their farm. It is said that the gang under the lead of Corbett has committed the crime. Jim now goes for revenge but things turn out to be more complicated than he originally thought. To get some money he accepts the job as a sheriff.
Starring :
Peter Lee Lawrence, John Ireland, Gloria Osuna, Eduardo Fajardo, Víctor Israel, Julio Peña, Raf Baldassarre, Piero Lulli, Frank Braña, Miguel Guzmán, Paola Natale, Franco Pesce, Andrea Scotti 
Director :
Umberto Lenzi
Running time : 85 Minutes
Languages : English, German, Italian
Widescreen 2.40:1
---
Share this Product
---
More from this collection